Over 10,000 GPS units are installed globally!
Breathe Clean Air in Your Home Daily!
Benefits of the Global Plasma Solution (GPS): Neutralizes Odors, Kills Mold, Bacteria and Virus, Helps to Control Allergens* and Asthma*, Particle Reduction, Smoke Control, Ease of Installation and Service and Prevents Dirty Sock Syndrome (DSS)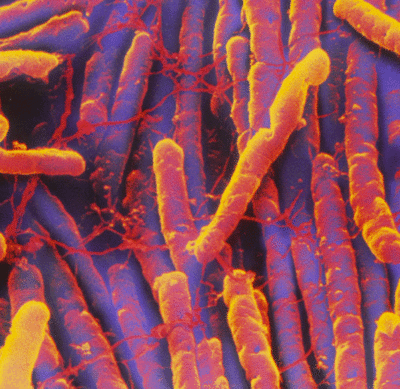 CLOSTRIDIUM DIFFICILE-
Reduced 86.87% After 30 minutes of the GPS Purifier Activation
E. COLI-
Reduced 99.68% After 15minutes of the GPS Purifier Activation
MRSA-
Reduced 96.24% After 30 minutes of the GPS Purifier Activation
Staph-
Reduced 96.24% After 30 minutes of the GPS Purifier Activation
Airborne Mold Spores-
The Indoor Environmental Standards Organization tested Mold reduced 99.5%
TUBERCULOSIS-
Reduced 69.01% After 60 minutes of the GPS Purifier Activation
GPS' Needlepoint Cold Plasma has many benefits.
Odor Control – The ions produced by GPS' patented needlepoint ionization breaks down gases with electron-volt potential numbers below 12 to harmless compounds prevalent in the atmosphere such as oxygen, nitrogen, water vapor and carbon dioxide. The resultant compounds are a function of the entering contaminants into the plasma field. A simple example would be formaldehyde, which is produced by building furnishings and thought to be carcinogenic; formaldehyde breaks down to carbon dioxide and water vapor, thus eliminating the health hazard. Another example is ammonia, which is produced by occupants (typical body odor smell), and ammonia breaks down to oxygen, nitrogen and water vapor. As you can see, what chemical you start with determines how it reacts with the ionization field and how it breaks down.
Reduction in Airborne Particles – The positive and negative ions are drawn to airborne particles by their electrical charge. Once the ions attach to the particle, the particle grows larger by attracting nearby particles of the opposite polarity, thereby increasing the filtration effectiveness.
Kills Virus, Bacteria & Mold – In The Space - Similar to how positive and negative ions surround particles, they are also attracted to pathogens. When the ions combine on the surface of a pathogen, they rob the pathogen of the hydrogen necessary for them to survive. During the final step of deactivation, the ions eliminate hydrogen from the pathogen and then the plasma cleansing process is complete, making the airborne virus, bacteria or mold spore inactive.
UPDATE ON EBOLA!
Many clients have asked if GPS has testing to prove kill rates of Ebola. The short answer is no, nor does anyone else. The long answer is that while GPS does not have testing to prove kill rates, GPS has been tested for kill rates against other viruses with similar structures to Ebola for both surfaces and air sterilization. Those kill rates are well into the mid 90% kill rate percentile. As of now, the CDC has not provided a surrogate virus for testing product efficacy against Ebola. According to the CDC, Ebola is only spread through direct contact with bodily fluids; however, if a person with Ebola coughs or sneezes, and the saliva or mucous comes in contact with another person's eyes, nose or mouth, these fluids may transmit the virus. GPS' technology kills pathogens in the air and on surfaces. Some doctors are already discussing how fast the Ebola virus is mutating and it may be an airborne virus in a short matter of time. GPS' cold plasma technology can be a huge help in the effort to control the transfer of Ebola both on surfaces and in the air, if and when the virus mutates. As soon as a surrogate virus has been listed by the CDC or the Ebola strains are available for product efficacy testing, GPS will be first in line.